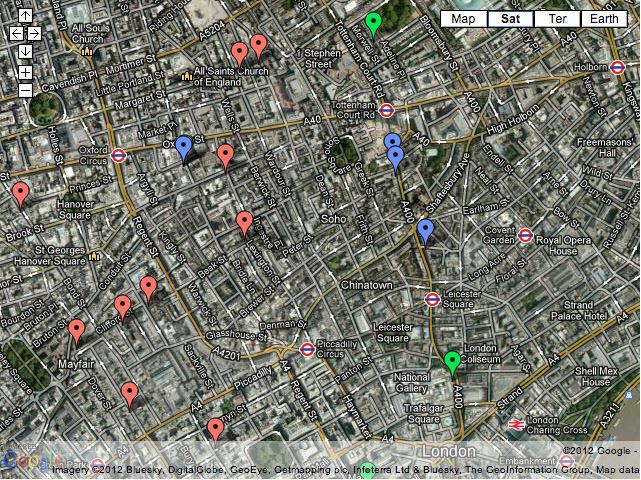 I am pleased to introduce you to our newest feature on Visual Culture Blog: the London Photography Map. The map lists bookshops, libraries, museums, public and private galleries where you can view photography. Feel free to share the map with your friends and colleagues and get in touch if you think that I missed some important venues. Yet for the time being, the map lists places that I personally recommend and frequently visit myself.

View London Photography Map in a larger map
I am planning to expand the photography map concept to other major cities in the world. If you have intimate knowledge of the photography scene in any major global city (New York, Sao Paolo, Paris, Seoul, Jakarta, Sydney, Bangkok, Berlin, Mumbai etc.), you are invited to create a photography map yourself. I would be delighted to host this map on this blog. My plan is to create a global network of photography maps for those interested and enthusiastic about photography. All you would need to do is to create a photography map by following our London Photography Map as an example, and send us the code provided by Google maps. Photography map administrators have independent control to create and update the maps themselves. As acknowledgement of their contribution, administrators will be provided with a link to their own website or blog, as well as email address so that others can provide feedback. Feel free to get in touch (marcus.bohr (at) network.rca.ac.uk) if you are interested in launching a photography map of your city. I would be delighted to hear from you.
Support this blog to help us keep going, and going, and going ….
Like this Article? Subscribe to Our Feed!