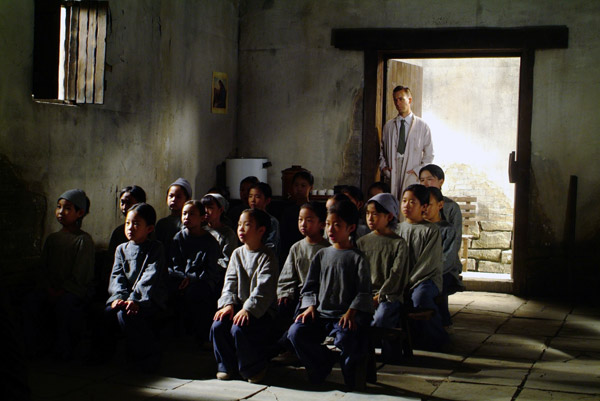 British bacteriologist Walter played by Edward Norton
The Painted Veil, a 1925 novel by the British author W. Somerset Maugham, has been adapted into three movies: in 1934 featuring Greta Garbo, in 1957 under the title The Seventh Sin, and most recently in 2006 directed by John Curran. Although the book and previous adaptations are set in Hong Kong, recreating a vision of the city in the 1920s proved too difficult for the production team and the story of a British bacteriologist Walter (Edward Norten) and his wife Kitty (Naomi Watts) was subsequently altered so it would take place in Shanghai. In the film, representations of the British colonial presence in Shanghai function as an important visual contrast to a remote cholera-stricken village shot on location in Guilin, Guangxi. The grandeur, beauty and the seductive power of Chinese theatres, gentlemen clubs and busy street life is replaced by representations of the villagers' poverty, hardship and growing social dissent.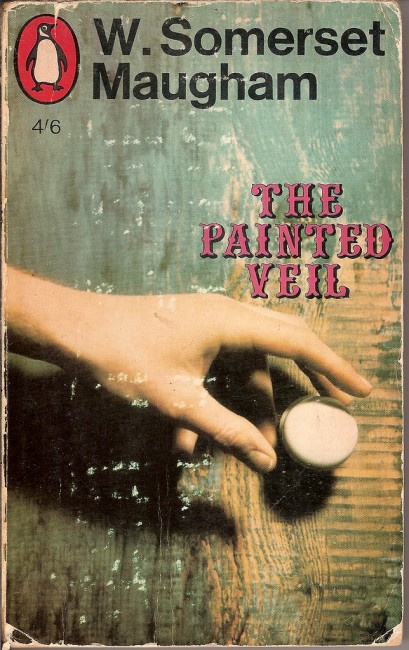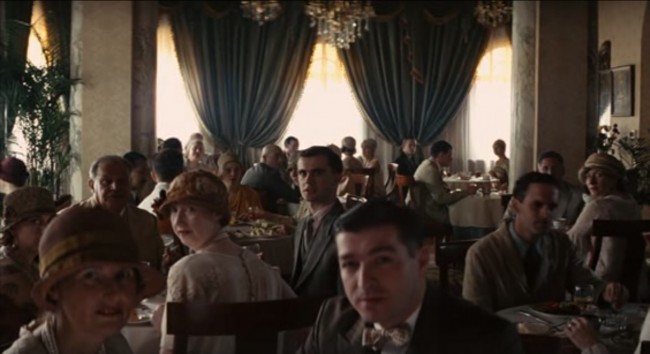 British colonialism referenced in the decor, style and architecture of a expatriate club in Shanghai
In this context, Shanghai itself only plays a peripheral role, a vague reminder of Kitty's affair with another expatriate and more broadly a reference to Britain's dwindling influence in the region. Representations of London as geographical and cultural 'home' for the protagonists were, ironically, filmed in Shanghai Chedun Film Park. Kitty eventually returns to London where she brings up her young son Walter – a name given in honour of his father who tragically died of cholera in China.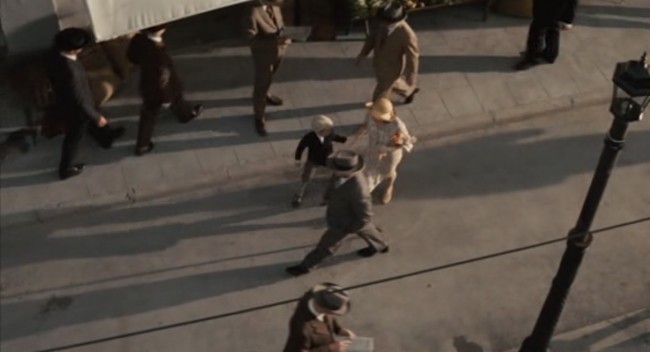 Kitty and her son Walter Jr back in "London"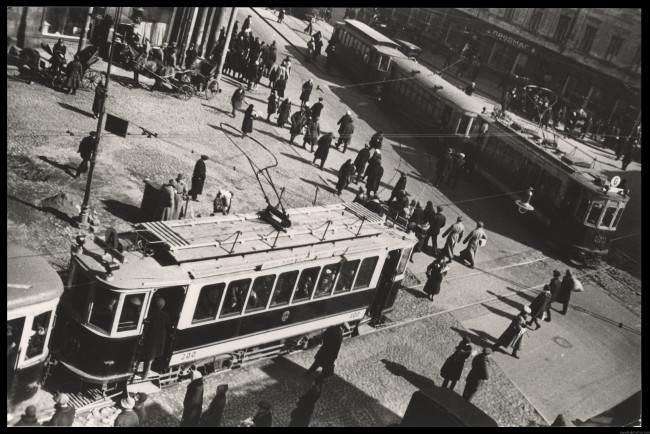 Myasnitskaya and Kirova street corner by Alexander Rodchenko
In an apparent reference to the Russian photographer Alexander Rodchenko's technique of shooting from high vantage points down on the street, the last shot of the film depicts Kitty and Walter Jr. hand-in-hand crossing a set of tram tracks. The tram tracks, as well as visually situating the scene in London of a bygone era, signifies the beginning and the end of a journey. In this scene, Kitty thus put her complex past behind her and embarks on a new chapter in life.
This review was originally published in John Berra (ed.), World Film Locations: Shanghai. London: Intellect.
Like this Article? Subscribe to Our Feed!