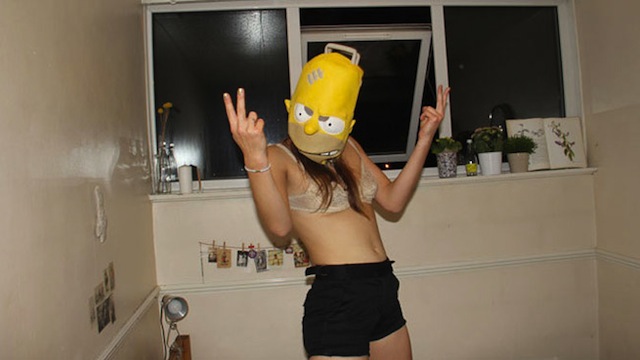 Image from Hipster Mockumentary 'Dalston Superstars', Vice Magazine
I thought it would be helpful to delineate a type of photography I hesitatingly call 'hipster photography'. Here I am not necessarily referring to photographs which depict hipsters such as the work of The Sartorialist Scott Schumann. Schumann's photographs might be better described as fashion photography which, more than often, happens to depict hipsters. Nor am I interested in defining what a hipster is and how he or she looks like. Rather, I am interested in a new genre of photography which is apparently produced, promoted and disseminated by trend conscious people who are in contemporary visual culture referred to as hipsters. The difference between a photography of hipsters and a photography by hipsters might be subtle, yet in the context of this article it is nevertheless important to distinguish. The purpose of this article is not to denigrate hipster photography, but it is to deconstruct its visual signifiers which, in sum, have a distinct social, cultural and even economic function.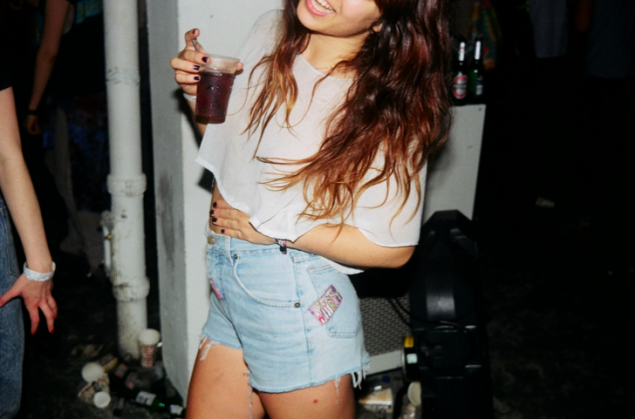 Hipster photograph found by searching Google Images with keywords 'Hipster' and 'Photography'
In the very first instance, hipster photography depicts a curiously carefree world where people generally look happy joined by other people who look happy. This carefreeness explored in the image often appears slightly over the top and stands in contrast to the serious facial expressions more commonly associated with so-called art photography (in the work of Thomas Ruff for instance). As a way of reinforcing a carefree world, hipster photography usually also depicts good-looking people. Most commonly these would be of Caucasian origin yet other races also feature. As such, this is presumably a fairly democratic world where beautiful people of any colour, race or sex can be depicted in a photograph as long as they are also young. Youth and beauty. Two words so commonly brought together in the aesthetic appreciation of an image – or more precisely – an advertising image. Hipster photography thus lends itself amazingly well to the advertisement of a product: fashion, perfume, accessories or even cars.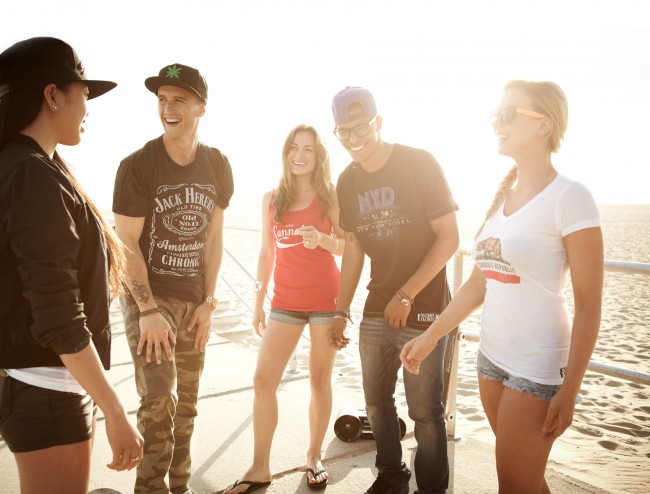 Hipster Photography appropriated for commercial photography. Photograph by Mike Henry. All copyrights belong to the artist.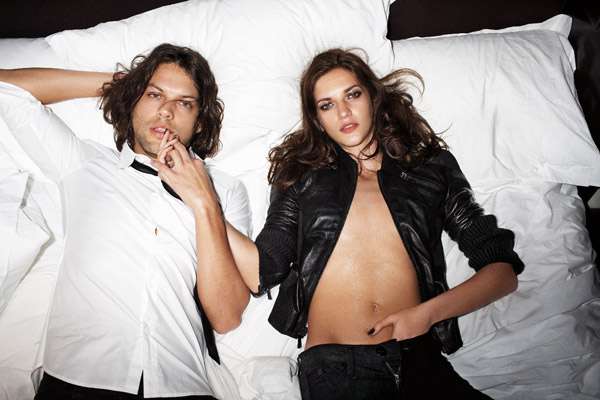 Fashion photography bordering on hipster photography
This happy carefree world is usually accentuated by an element of nudity. The more nude the subject the more carefree the world that they live in. Hipster photography does not depict uptight suits, metaphorically strangled by the clothing that they wear, but rather, it shows people who are, as the viewer presumes, genuinely free. The nakedness of the subject thus also informs the subject's lack of class identifiers. The beauty of hipster photography is that, to an extent, it can range from a Lumpenproletariat to the upper class. Hipster photography does well in exceeding these class boundaries. I must emphasise that here I am not referring to any actual socio-economic circumstances, but instead, I am speaking about an impression gained through the viewing of a photograph. Hipster photography looks as if class boundaries are exceeded by a common understanding of what is cool.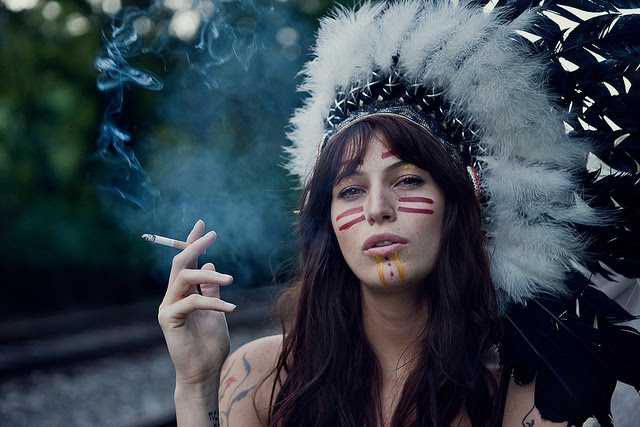 Consumption alluded to in hipster photography
Apart from the more common signifiers of coolness, such as tattoos, quirky haircuts, American Apparel type clothing, thick black framed glasses, geeky watches and so forth, hipster photography often incorporates a visual element in which the main subject consumes something. This form of consumption can range from cigarettes, alcohol or drugs, to an apple, chewing gum or a milk shake. This consumption in a sense emphasises that the subject is a living thing that needs nourishment or stimulation in order to carry on being cool. It reads as the fuel for coolness. Interestingly, the subject's consumption further supports the case that hipster photography is often appropriated to advertise a product thus further provoking more consumption of perhaps a different product. Although hipsters depicts a carefree world, in general they carefully pick or curate the consumable objects they wish to be surrounded by.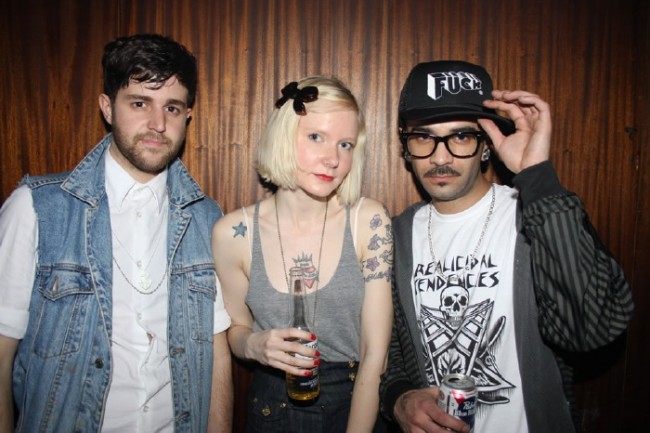 Hipster photography and the curation of fashion/accessories/objects
Most commonly hipster photography depicts a group of people. The individual's coolness thus bounces of the coolness of his or her fellow subjects. The important part here is that the people are cool together, usually focusing on a group of people who are of a similar age perhaps in the early to late twenties. This element of togetherness not only emphasises the apparently democratic dimension of hipster photography, but it also questions presumptions about heterogeneous relationships. As such, hipster photography purposefully alludes to a metrosexual and polyamorous world.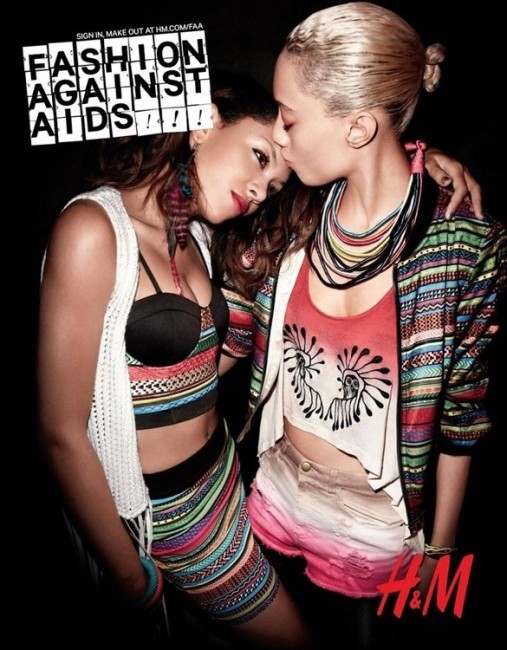 Metrosexuality and hipster photography appropriated by advertising photography
Even though I am not referring to any specific photographer or image (the photographs above are just random visual examples), most people reading this article will probably have a pretty good idea about what genre photography I am talking about. To a large degree, many images produced via the image sharing platform Instagram or shared on the micro-blog Tumblr might fit that mould. It could even be argued that the emergence of hipster photography is the very reason why Instagram and Tumblr became so popular in the first place. The question is not how social media gave rise to hipster photography, but how hipster photography gave rise to social media.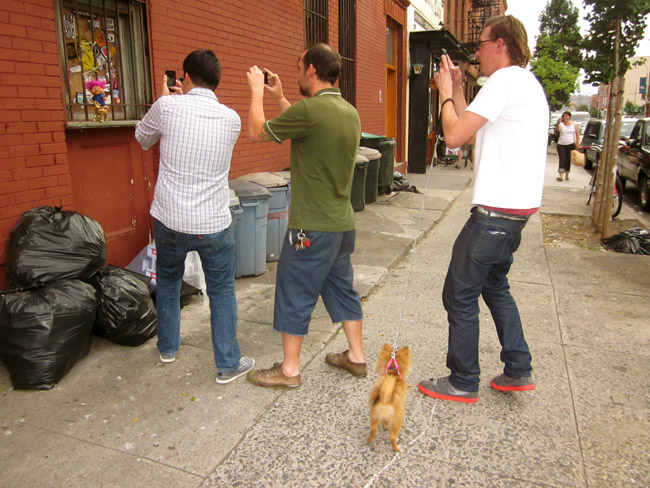 Image capturing the production of hipster photography
The emergence of hipster photography via Instagram, Tumblr and numerous other platforms points to a crucial characteristic that must be considered in this context. One of the key elements in hipster photography is the fact that it is shared with others. These are not private photographs that are personal keepsakes hidden on the bottom of a shoebox. They are loud images that say 'look at me'. It is not enough to just photograph something, but that photograph must be shared in order to justify its existence and indeed the existence of the person taking the photograph. In short, hipster photography is an existential exercise, a performance, even a ritual that marks out a tiny territory – an identity – in a world filled with images.
Article by @MarcoBohr
Please subscribe to this blog by email.
Become a supporter of this blog.
Like this Article? Subscribe to Our Feed!