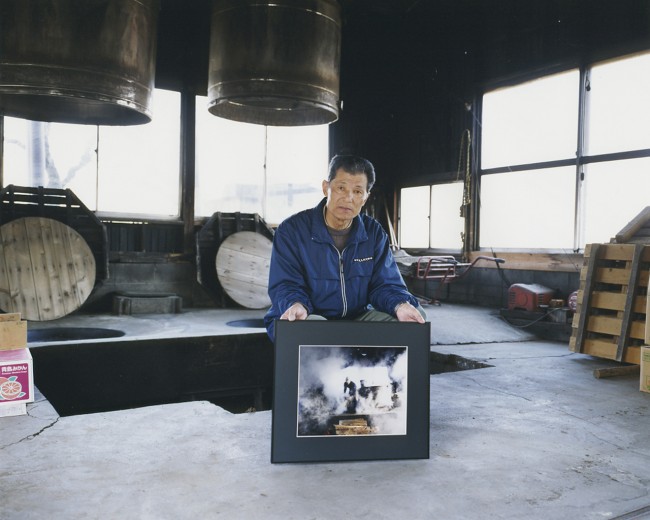 Marco Bohr, from the series Daigo Archive, Ibaraki Prefecture, Japan, 2008.
Dear Readers,
This month two years ago I started this blog. I am nostalgically looking back at my first post on the infamous TV footage of Romanian dictator Nicolae Ceausescu's final speech. Hoping that this post will not by my final speech, I want to thank you, my readers, for reading this blog. Without your continued interest in my writing, I would have given up a long time ago. Your comments and feedback over the past two years make me understand that I am not writing for an anonymous mass, but rather, that I am writing for real people who share my passion for photography and visual culture. For this, I want to thank you.
Since its inception in October 2010, the Visual Culture Blog blog has grown and expanded thanks to the continued interest of our readers. In order to recuperate the increasing cost of running and maintain the blog (mainly hosting fees and technical support), I have introduced a voluntary paid subscription scheme. I want to thank those who took the time to respond to my online survey which provided me with a lot of positive feedback for this scheme. Those who enjoy reading the blog and those who have an expendable income are welcome to pay a voluntary monthly subscription fee of either $2, $5 or $10 deducted via Paypal. How much you want to contribute or even if you want to contribute at all is entirely up to you. With or without your contribution I am grateful for your interest in the blog and I hope you will continue to read it in the future.
Follow the link above or click here to support this blog.
Supporters will benefit from a monthly email, more personal in style compared to the public posts, with updates, news, book and exhibition recommendations. In addition to that, subscribers will receive a quarterly interview via email with select artists and photographers at least one month ahead of being uploaded on the blog. Thank you to the anonymous reader who suggested this idea to me in the online survey which, incidentally, is still running. As I will conduct the interviews as a conversation with the chosen artist, I am hoping that supporters will benefit from a more personal insight into emerging interests and ideas.
Once again, I thank you for reading this blog. Your interest ultimately encourages me to keep on going.
Best wishes,
Marco
Follow this link to become a supporter!
Like this Article? Subscribe to Our Feed!