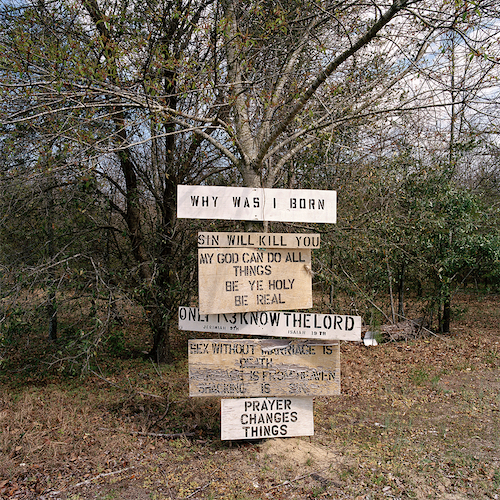 Phil Bergerson, Orangeburg, South Carolina, 2006
I am delighted to announce that I will participate in a conversation with the Canadian photographer Phil Bergerson on Tuesday 15 April, 6.30–8 pm, at the Work Gallery in London (RSVP to press@workgallery.co.uk). As my former photography teacher at Ryerson University, Phil had a huge impact on my relationship with photography: not just in the way that I produce photography, but also in the way that I see and write about it. Being asked to participate in this conversation is a huge honour and I am very much looking forward to this occasion.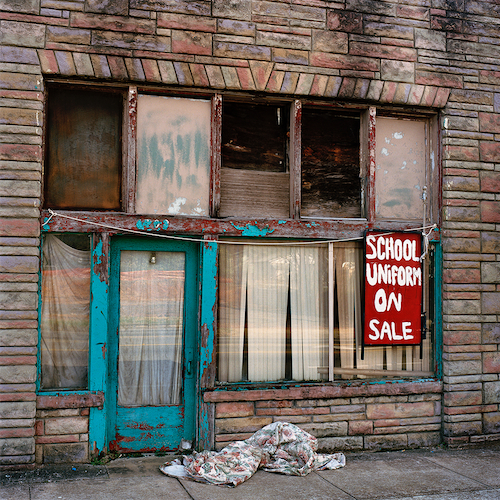 Phil Bergerson, Birmingham, Alabama, 2006
In this conversation we will be discussing Phil's new photo book 'American Artifacts' – selected images of which are on display in the gallery until the 10th of May. 'American Artifacts' is the culmination of an ongoing body of work which incorporates a series of social landscapes visually reminiscent of the Vanitas. As I will discuss with Phil in more detail, these photographs, taken over a period of two decades, appear to represent an Empire that is crumbling apart from within. Filled with text, graffiti, objects, icons, images as well as photographs, the meaning of this body of work is embedded on a whole variety of conceptual and aesthetic layers.
Please visit the Work Gallery website for more details and RSVP to press@workgallery.co.uk if you want to join this event.
Like this Article? Subscribe to Our Feed!