Please 'like' my article Dreamscapes: The Fantastical Photographs of Lieko Shiga published on TIME Magazine's LightBox Blog.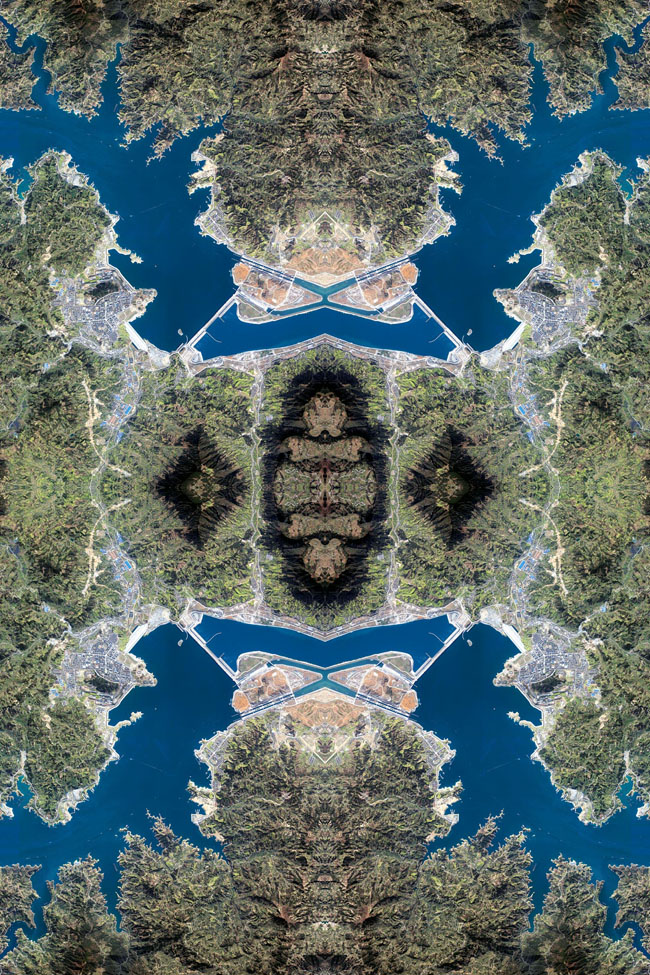 David Thomas Smith, Three Gorges Dam, Sandouping, Yiling, People's Republic of China, 2010-2011
David Thomas Smith's photographic series 'Anthropocene' was recently exhibited at The Copper House Gallery in Dublin. The photographs are digitally assembled from a large number of Google Earth images which depict some of the world's most recognizable manmade structures and urban landscapes. The satellite images are then both vertically and horizontally mirrored to create a visually striking tapestry effect. The similarity to a tapestry is reinforced by the large scale of the work and also by the inherent 'flatness' of satellite images of the Earth.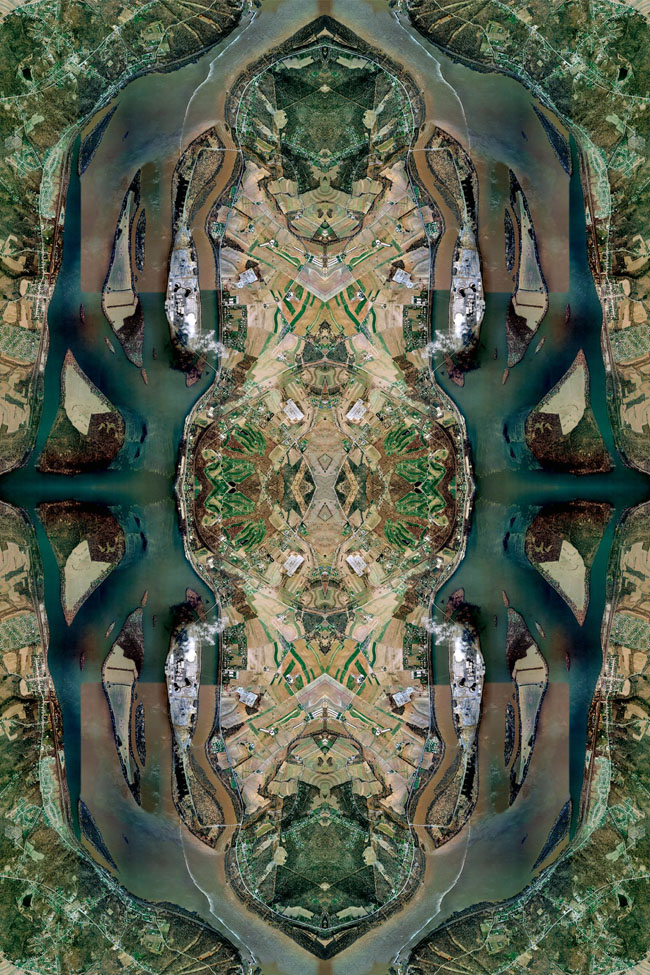 David Thomas Smith, Three Mile Island Generation Station, Middletown, Pennsylvania, United States of America, 2010-2011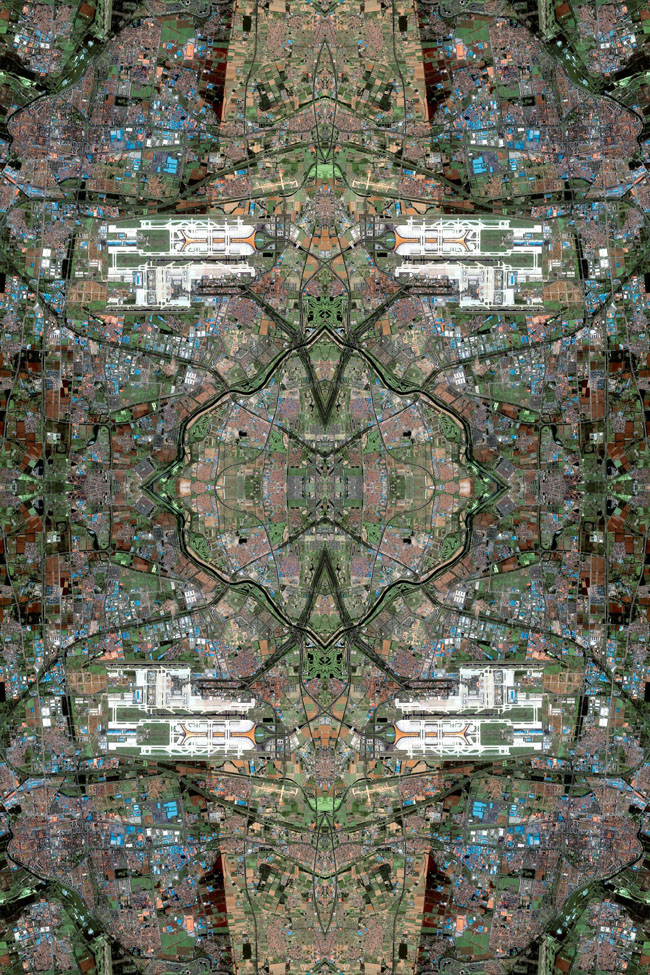 David Thomas Smith, Beijing International Airport, Beijing, People's Republic of China, 2009-10
Crucially, each location alludes to specific environmental concerns: 'Three Mile Island' relates to the threat of a nuclear meltdown, 'Beijing' perhaps points to a rise in pollution while the opulence of 'Las Vegas' questions our relationship with consumption. Other images equally refer to social problems specific to a place: the urban displacement caused by the Three Gorges Dam or the exploitation of cheap labour in Dubai. These references are produced not necessarily by the image as such, but by an understanding of the place that these images represent.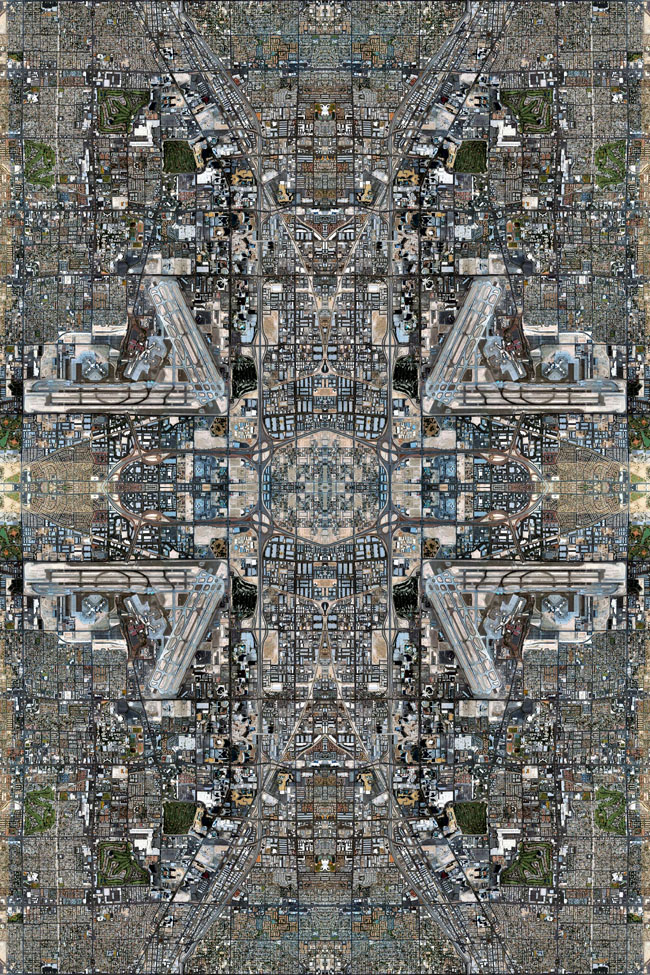 David Thomas Smith, Las Vegas, Nevada, United States of America, 2009-10

David Thomas Smith, Burj Dubai, Dubai, United Arab Emirates, 2009-10
The title of the project 'Anthropocene' is a geological term that describes how human activities have had a significant impact on the Earth's ecosystems. The images similarly allude to the ecological and social impact of vast manmade structures. As a whole, the project questions man's ability to create a better and more sustainable world at the cost of dwindling natural resources. Andreas Gursky – in his photograph 'Beelitz', 2007 for instance – might be exploring a similar agenda in his vast photographic depictions of landscapes affected by consumption and excess.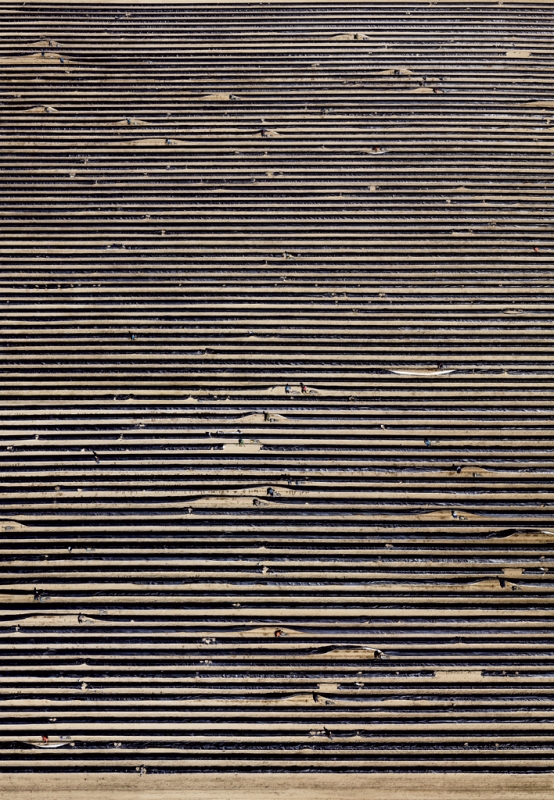 Andreas Gurksy, Beelitz, 2007
Inasmuch as the project relates to ecological and social tensions that rise in parallel to globalization, the mirroring of satellite images also relates to ideological, political and economic power. In the first instance, the project alludes to the power of representation. Satellite imaging and mapping is dominated by Google. To a large extent, our understanding of how the world looks may not be controlled by Google, but it is certainly dominated by the ever-growing economic might by the corporation.
In the second instance, the symmetrical structure of the images divided into quarters also relates to ideological power.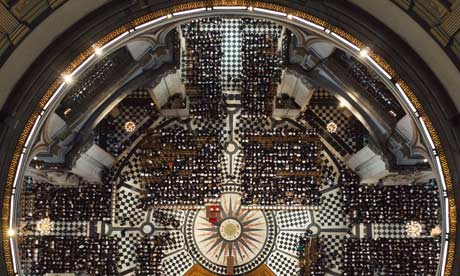 An overhead view as guest arrive at Margaret Thatcher's funeral, St. Paul's Cathedral, 2013
Governments and religious institutions have historically tapped into the persuasive powers of symmetry in their architecture. Churches are usually divided into four distinct parts, while dominant symmetrical structures are used to reinforce the ideological authority of the state. An overhead view of Margaret Thatcher's funeral at St. Paul's Cathedral recently published in the Guardian vividly illustrates the coming together of visual symmetry and aesthetics, on one hand, with political and religious structures, on the other hand.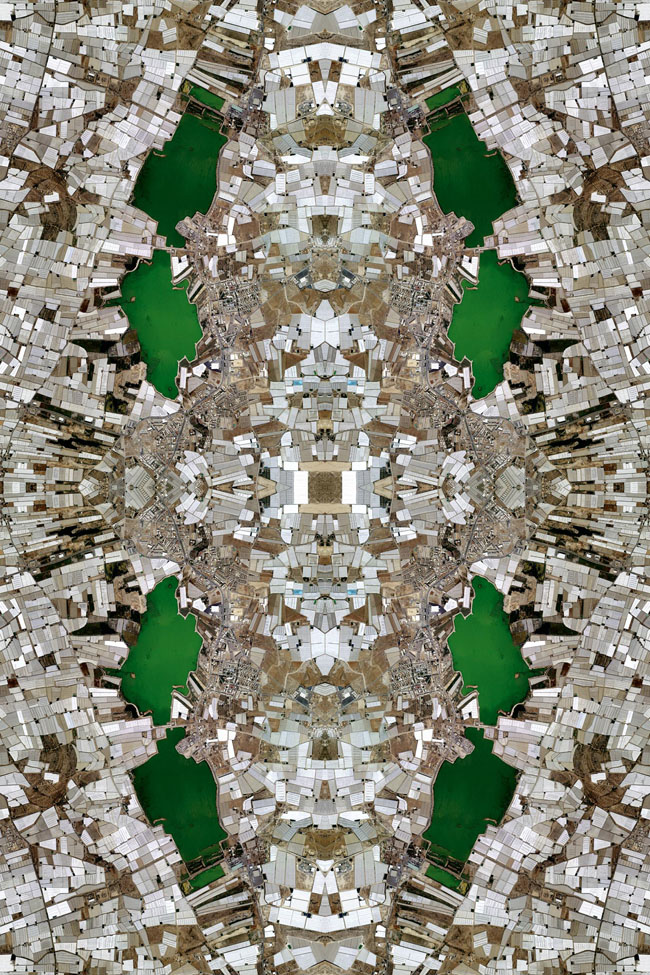 David Thomas Smith, Las Norias de Daza, Almeria, Spain, 2009-10
This reading of Smith's work is promoted through images that are neither didactic nor patronizing. The work could be enjoyed for purely aesthetic purposes. Yet it could also be seen to relate to some of he most pressing ecological and social issues of our time. III Originally published on photomonitor.co.uk
Please 'like' my article Dreamscapes: The Fantastical Photographs of Lieko Shiga published on TIME Magazine's LightBox Blog.
Like this Article? Subscribe to Our Feed!