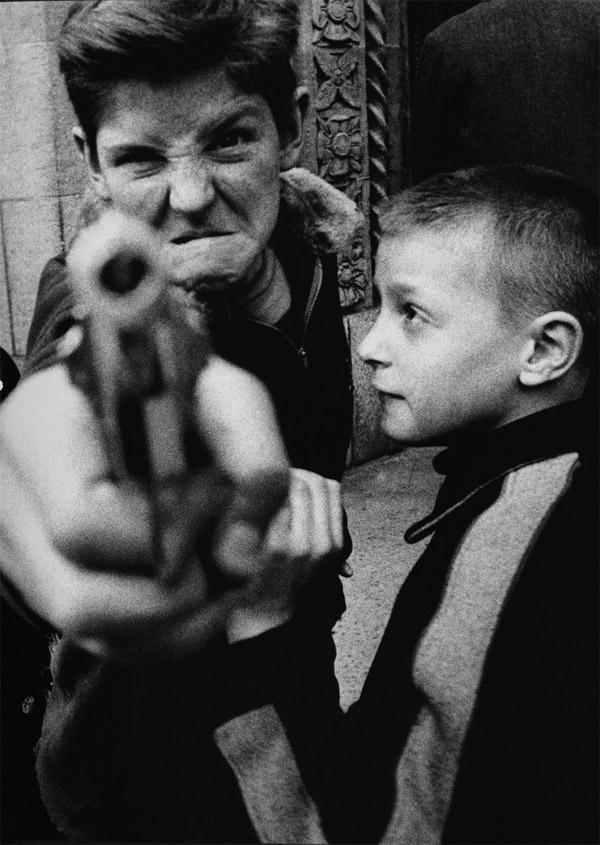 William Klein, New York, 1954-55
The photographs of William Klein and Daido Moriyama are currently on display at the Tate Modern. It is an enormous exhibition, covering a lot of space in the galleries with several hundred photographs on display. The size of the exhibition is appropriate for two artists who were, and still are, juggernauts of photographic production.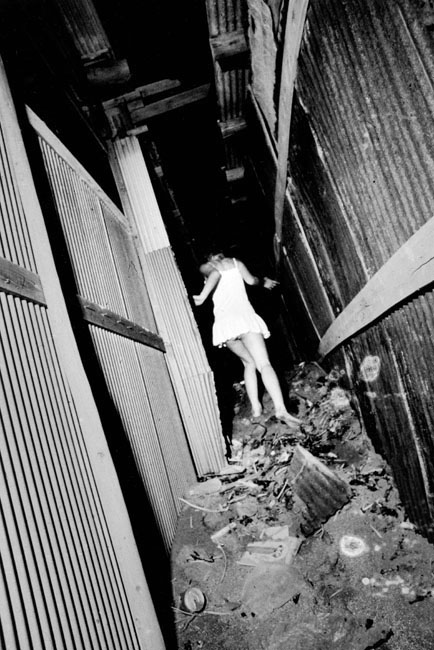 Daido Moriyama, Yokosuka, from "Another Country 18", 1971
Klein was born in 1928 in New York and spent much of the last 60 years in Paris. Initially practicing as a painter, Klein would start photographing as a way to experiment with optical and visual perception. Moriyama was born ten years later, in 1938 in Osaka, while he turned to photography to deconstruct his perception of the urban landscape. Rather than using photography purely as a method of documentation, Klein and Moriyama used photography as a method of visual interrogation, abstraction and deconstruction. The size and density of the exhibition is an homage to two artists who are intensely dedicated to the medium photography, continuously questioning its properties, and who appear to have so much in common despite their obvious cultural differences.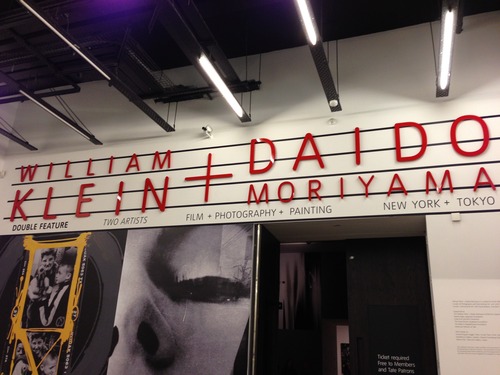 A huge 1950s style cinema billboard with the artists' names in punchy red letters hangs above the entrance of the gallery. The association here is clear: 'Welcome to the Klein + Moriyama show' – and a show it is indeed. The first seven rooms are dedicated to Klein's work: gritty black and white photographs, full of energy, skewed angles, high contrast and blurry movement. Klein was renowned for his iconoclastic methodology, making him a celebrity figure in his own right. Vogue magazine, the French film essayist Chris Marker, even Stanley Kubrick: they all admired Klein for his radical approach to image making. Apart from photographs, the exhibition makes a point in showing Klein's work as a film and printmaker. As a result, the different mediums of cinema, photography, performance and print seemingly blend together in the exhibition space. Part of Klein's iconoclasticism is that he cannot be pinned down on working in a single artistic medium.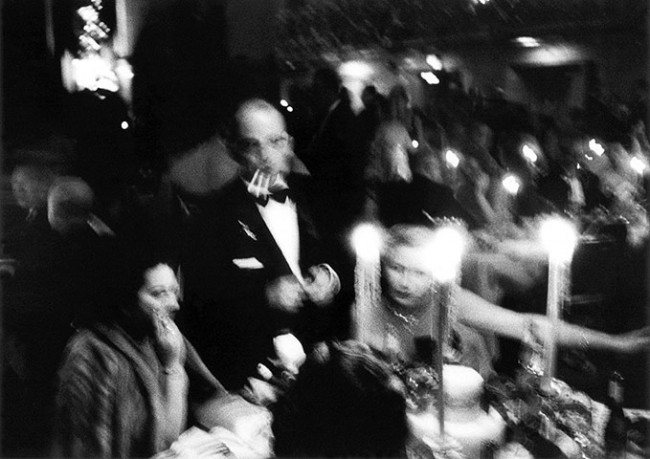 William Klein, Isa Maxwell's Toy ball, Waldorf Hotel, New York, 1955
Commencing his career as photographer about a decade after Klein, Moriyama's eclectic body of work is purposefully presented in the second half of the exhibition. Similar to Klein, Moriyama produced rough, blurry and out-of-focus images – a photographic style which would become known as are, bure, boke in his native Japan. Consistently pushing against the boundaries of photography, Moriyama also experimented by scratching or burning his negatives, accidentally incorporating double exposures or simply re-photographing billboards and posters on the streets of Tokyo. As a result of working in this way, Moriyama's photographs are rich with metaphors and innuendo: burnt negatives a reference to death, the double exposure a reference to the American occupation in Japan and re-photographed commercial posters a critique of capitalism.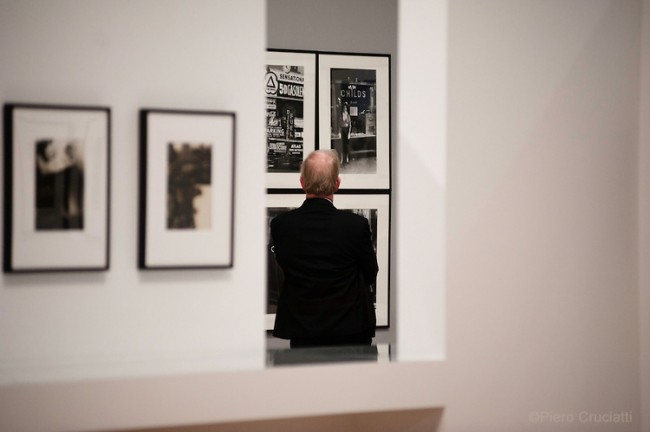 Image Courtesy of Piero Cruciatti
As a way of illustrating the relationship between Klein and Moriyama, the centre room of the exhibition is divided by a half-open wall and vitrine display, showing Klein's and Moriyama's work separately though still allowing the viewer to look from one side of the exhibition to the other. This apparent relationship is most 'visible' with regards to Klein's classic photobook Tokyo, photographed in 1961 and printed in 1964. In many ways, Klein's Tokyo would function as a guide book for Japanese photographers active in the mid to late 1960s, including the then aspiring photographer Moriyama. Indeed, Moriyama himself has recognized Klein's impact on photographic discourse in Japan on numerous occasions.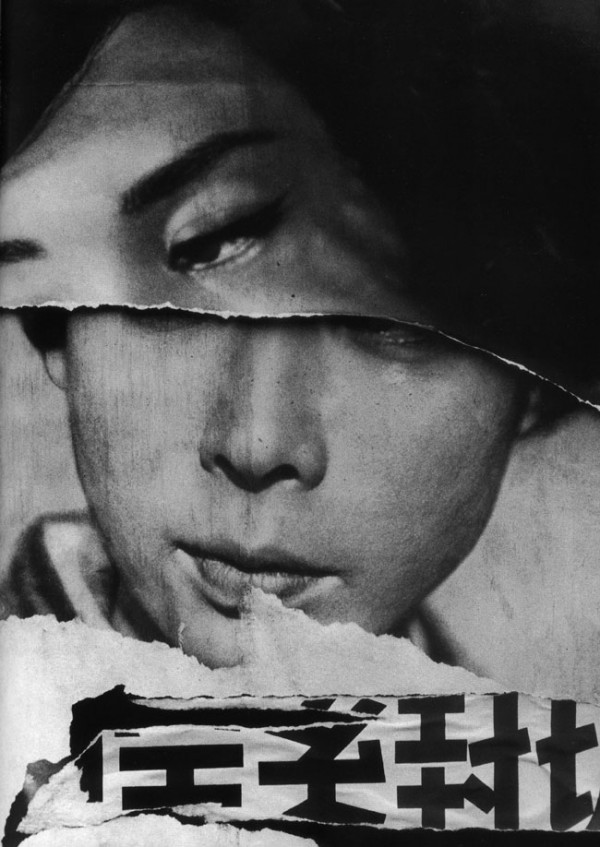 William Klein, Tokyo, 1961
Moriyama borrowing or referencing mainly American artists is a reoccurring theme throughout the exhibition. Moriyama's classic photobook Hunter 1972 was produced in response to Jack Kerouac's novel On the Road 1957. The Accidents series, famously serialized in the photo magazine Asahi Camera in 1969, referenced Andy Warhol's Death and Disaster series from 1963. While Moriyama's photographs of Campbell soup cans in a supermarket for American soldiers in Tokyo is perhaps the most obvious reference to Warhol. Here, the use of photography also underlines a Warholian embrace of art as a form of endless reproduction.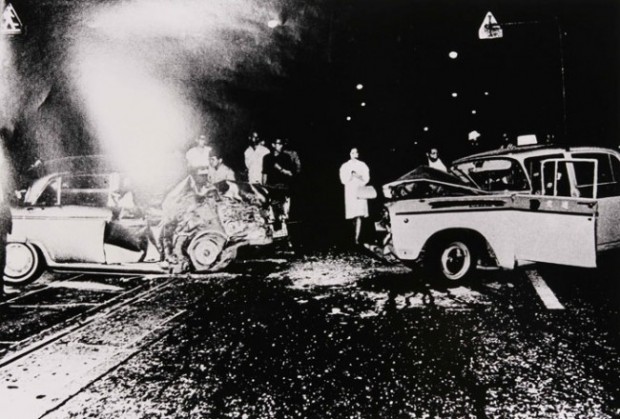 Daido Moriyama, from the series 'Accidents', Tokyo, 1969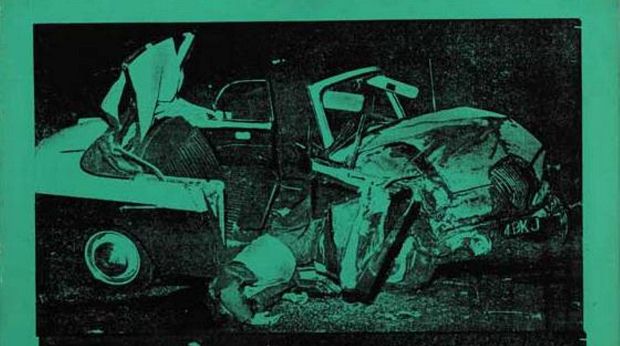 Andy Warhol, Detail from Green Disaster, 1963
By representing the works of Klein and Moriyama in this order and format, the exhibition appears to promote the classic paradigm of a Japanese avant-garde apparently borrowing from the epicenters of cultural production, New York and Paris. Intriguingly, while Moriyama is the one referencing or borrowing from others, Klein's work, on the other hand, is the source of cultural products which extends from fashion to cinema. This way of thinking places a lot of emphasis on individuals either being inspired or inspiring others. What appears to be overlooked by this argument is that both Klein and Moriyama are producing works in a very specific political, social and ideological environment that not only accepted their photographs, but also, that actively promoted them.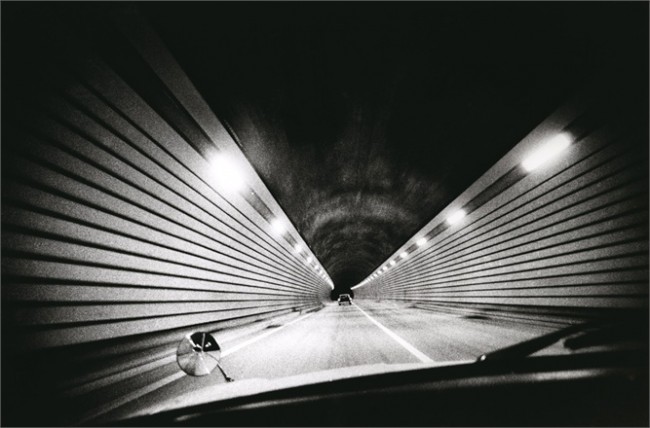 Daido Moriyama, Highway, Shizuoka, 1969.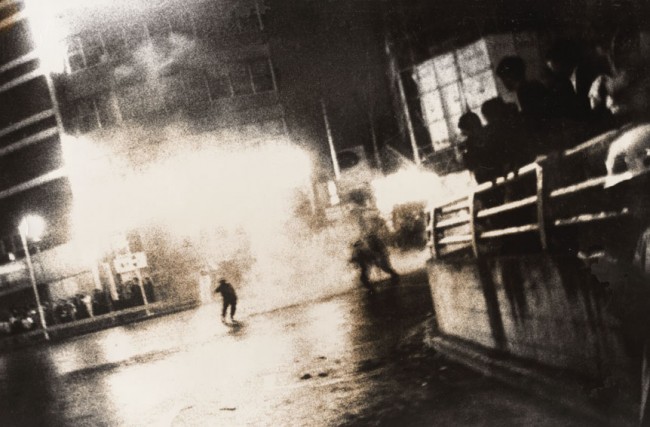 Daido Moriyama, October 21, 1969. (In the newly published edited collection Theorizing Visual Studies, I relate the dynamics of this image to Karl Marx's famous quote: 'All that is solid melts into thin air.')
It is therefore not simply a matter of Moriyama borrowing from Klein (a mantra Moriyama repeats himself). Rather, both Moriyama and Klein incorporated a photographic methodology that was the visual equivalent to student protests, opposition to the Vietnam war and a society critical of the flaws of its own democratic system. In other words, rather than being connected by a conscious awareness of a similar aesthetic, the Japanese avant-garde is connected to its French and American counterparts by the political transformations that dominated this era. Despite the hundreds of photographs on display, many of which were deemed radical at the time they were produced, the exhibition placed far more emphasis on the relationship between two artists rather than how these artists are connected by the politics and ideology of a generation. III Originally published on photomonitor.co.uk
After introducing photography maps of New York, Barcelona, London, Berlin, Tokyo and Paris, I am looking for contributors willing to create and maintain a photography map of a major city in the world. Please get in touch!
Like this Article? Subscribe to Our Feed!