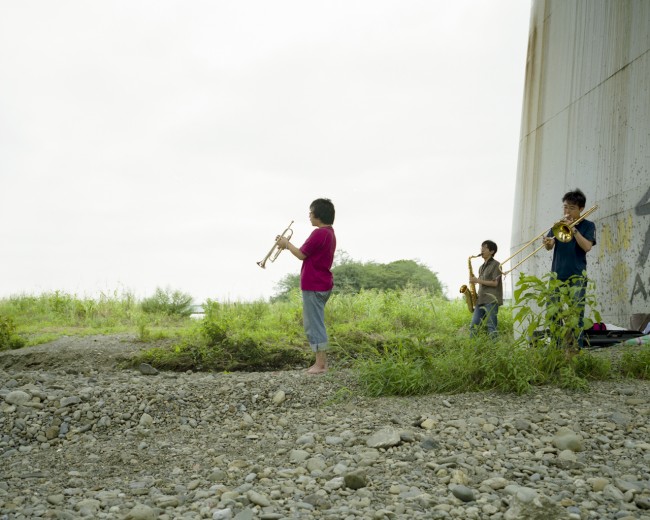 Marco Bohr, Beatles, Chopin and Unknown, 91 x 111 cm c-print, 2007
Regular readers of this blog will know that Japanese visual culture is a topic I often seek to explore in my posts. I have a personal attachment to Japan since I lived in Tokyo from 2003 to 2004 and until today I return about once a year to photograph and conduct research. After the devastating earthquake and tsunami hit Japan in March this year, I want to give back to a country that has been incredible generous and hospitable to me over the years. This post then is my attempt to raise some money for the more than 100.000 people made homeless on that tragic day in March. All photographs discussed in this post are for sale as framed artworks with fifty percent of the proceeds going to Japan Platform – a local NGO based in Japan that that has established a sophisticated and cost-effective network of support on the ground for victims of the earthquake and tsunami.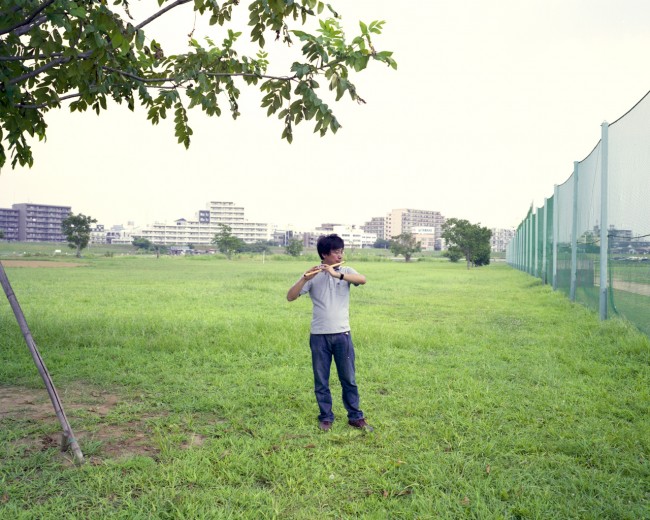 Marco Bohr, Brahms No. 3 or No. 4, 91 x 111 cm c-print, 2007
In 2007 I photographed a series of photographs called 'Floating Cities' depicting amateur musicians practicing their instruments along the main river on the edge of Tokyo. Unlike previous bodies of work in which I search for the subjects of my photographs by sight, here I found myself searching for the sound of music as I traversed up and down Tamagawa river. The riverside musicians cannot be compared to buskers or those playing music for an audience. Rather, the riverside musicians play for themselves, wishing to improve their music, trying not to bother others while others don't appear to bother them.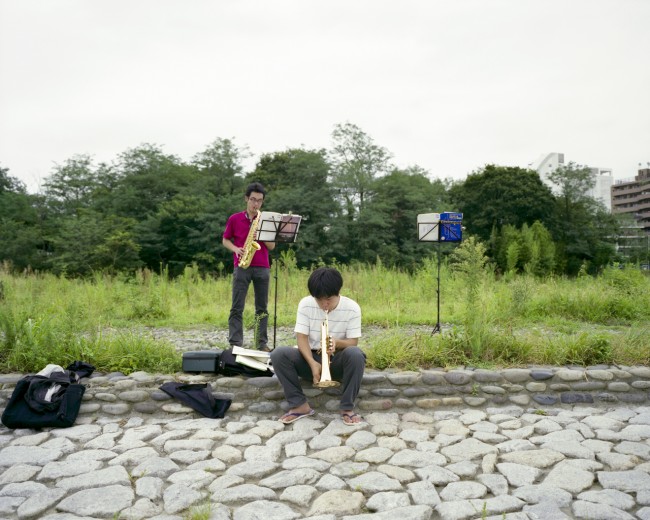 Marco Bohr, Mr. Children and Sergei Nakariakov, 91 x 111 cm c-print, 2007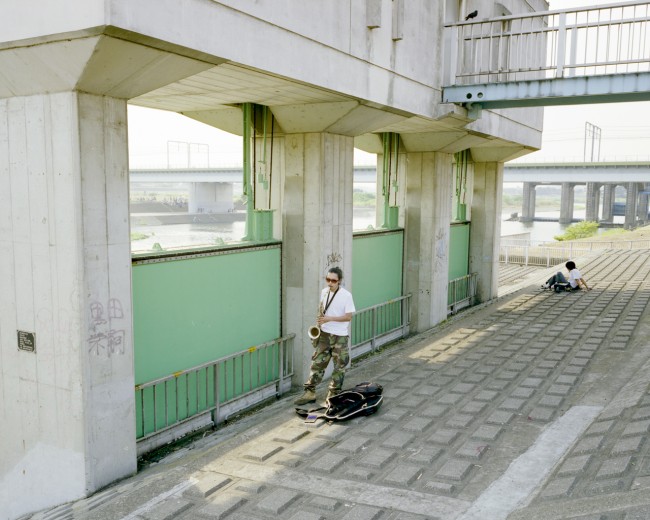 Marco Bohr, Sunny Rollins, 91 x 111 cm c-print, 2007
The photographs underline that, despite the lack of an audience, the musicians actions nevertheless constitute, albeit only to the camera, a performance. The performative aspect is further emphasized by several photographs being taken under or near a bridge alluding to the proscenium arch of a theatre. The title of the photographs refer to the subjects' favorite musician suggesting that despite the riverside musicians quest for loneliness, there is a latent desire to be, perhaps one day, as famous as the person whose music they are playing.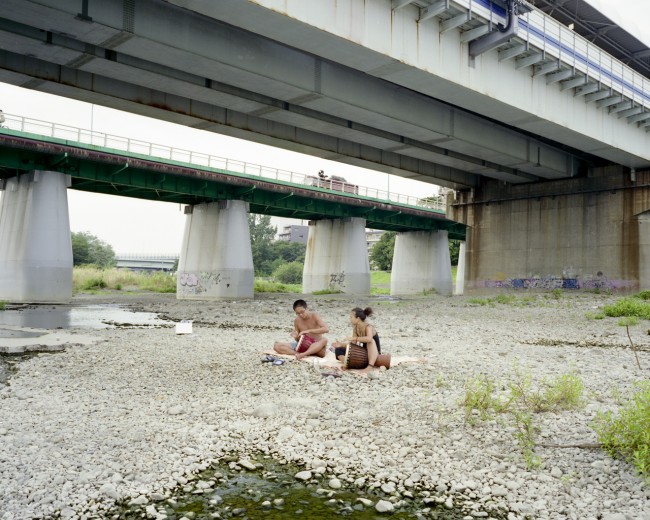 Marco Bohr, World Music, 91 x 111 cm c-print, 2007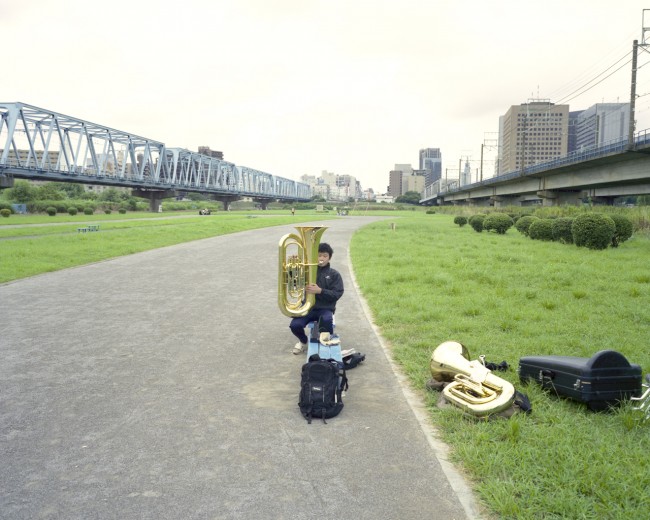 Marco Bohr, Louis Armstrong, 91 x 111 cm c-print, 2007
Historically speaking, rivers have long been perceived as a place of liberty and artistic freedom in Japanese culture. The emergence of the Kabuki theatre in the Edo period (1603-1868) is inextricably linked to the rivers of the capitol. Crucially, in the summer months the dried up riverbed constituted a space that was not owned by private landowners, nor was it owned by the state. The riverbed thus represented one of the very few urban spaces that was not directly under control of the merchant or samurai class. The Kabuki, with its embrace of performed transgenderism, is deeply linked to the 'lawlessness' of the river. It is a similar sense of freedom that is being explored by those seemingly performing to themselves as they practice their instrument.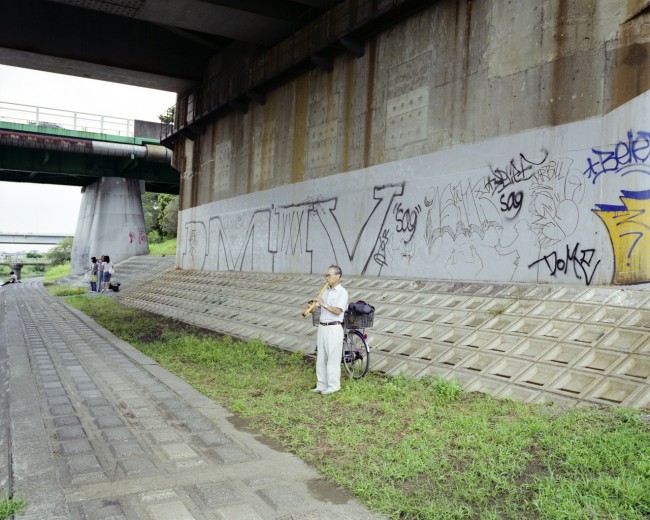 Marco Bohr, Music from the Shamisen, 91 x 111 cm c-print, 2007
Another reason for the habitual venture to the riverbank is a desire to encounter the natural in the wholly unnatural surroundings of the megapolis Tokyo. The conurbation Tokyo and Yokohoma is home to more than 30 million people – about the population of Canada. In that environment, any sense of nature, solitude or peace is a highly sought after entity. While it is the music that might initially provoke a trip to the river, the trip is also, I would suggest, characterized by the desire to encounter that which is to rare in Tokyo: a glance at the horizon or basking in the sunshine. The riverbank is thus also a highly sought after location for lovers who are periodically visible or even constitute the main subject in the 'Floating Cities' project.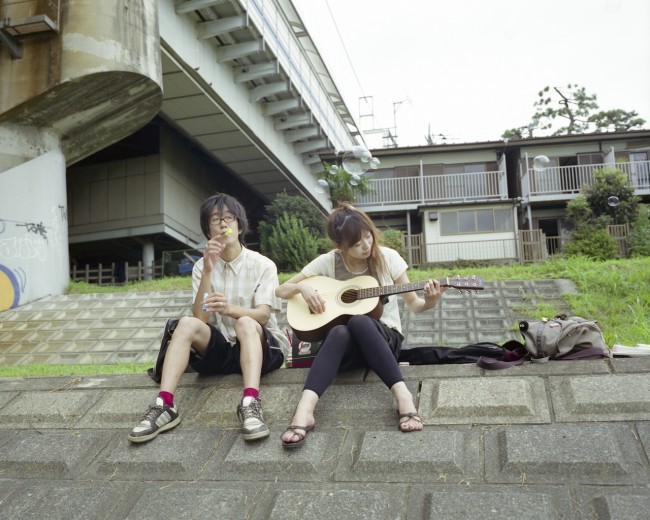 Marco Bohr, Berlam Belozo, 91 x 111 cm c-print, 2007
From the perspective of post-tsunami era Japan, clearly, these photographs refer to a far more innocent relationship with 'nature'. There are no waves of liquid concrete crashing in, there is no sense of an imminent threat, the nuclear crisis was yet to unfold. It is perhaps this contrast which continously reminds me of these photographs I took four years ago.
If you are interested in Japanese photography, please download my essay:
Marco Bohr (2011). 'Are-Bure-Boke: Distortions in Late 1960s Japanese Cinema and Photography'. Dandelion Journal. Vol. 2, No. 2.
Like this Article? Subscribe to Our Feed!